Meet the passionate industry leaders that are the glue that unites us and pushes us towards new challenges and victories.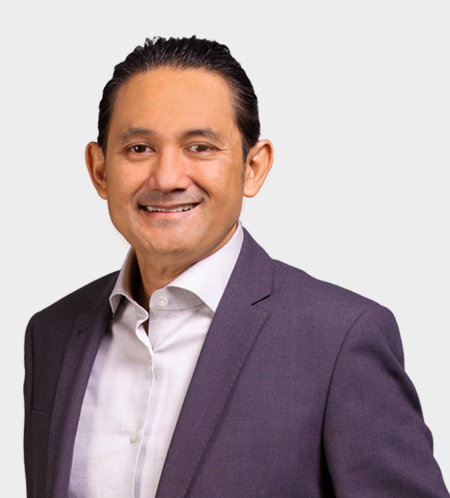 Amar Huzaimi Md Deris
Executive Vice President, TM Global
Amar brings over 20 years of experience in the telecommunications industry with him to lead TM Global, where he heads the company's wholesale domestic and international business arm. His vast experience and a strong foundation in entrepreneurial financial skills make him well-positioned to lead the team in strategic ventures across diverse sectors such as sales, marketing, customer experience and relationship management.
Amar joined TM in 1998 under the Group Financial Controller Division, where he was involved in various business and operational capacities, including revenue management and assurance, billing and invoicing, and strategic costs management. In 2005, he joined the Group Internal Audit Division and was responsible for the effectiveness of TM's risk management, internal controls and governance processes. In July 2009, he was promoted to Deputy Chief Internal Auditor in the same office and a year later as a General Manager (GM), Group Corporate and Regulatory, responsible for Economic Regulations. In 2011, Amar was appointed as GM, Group CEO's Office, where he was entrusted to manage key strategic initiatives portfolio for the Group and ensure its effective execution. In October 2016, he assumed the position of VP Carrier Sales of TM Global, responsible for fostering domestic and international carrier business opportunities; and managing TM regional offices in the UK, USA, Hong Kong, Singapore, Dubai and Australia. On 1 September 2018, he assumed the role of EVP TM Global overseeing the Group's Global and wholesale business. He was redesignated as EVP TM Global on 1 February 2020, following the realignment of TM Group structure. Amar also sits on the board of several subsidiaries of TM Group under TM Global cluster, including as Chairman of Fiberail Sdn Bhd and is a Chairman of ACASIA Communications Sdn Bhd, a business alliance with 7 ASEAN countries.
 
Amar holds a Bachelor of Commerce (Accounting and Finance) from Monash University (Clayton), Australia and a Master of Business Administration (MBA) from Deakin University Australia. He is a Fellow Certified Practicing Accountant, Australia (FCPA Australia). He has attended various leadership programmes, including Proteus at London Business School (LBS). In year 2012, Amar was selected as one of CPA Australia's 40 young business leaders. The list showcases highly talented individuals across regions and sectors. In 2019, Amar was included in Capacity Media's first edition of Power 100, a global index that is made up of 100 of the most influential people in the wholesale telecommunication sector.
Read More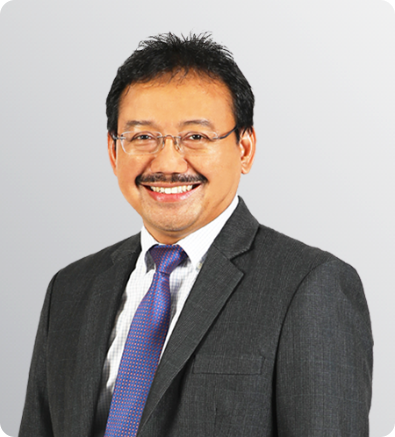 Baharul Nizam Said Daliman
Vice President International Sales, TM Global
Nizam was appointed as Vice President in January 2020 and is entrusted to lead TM Global's international sales operation aspects and new partnerships in diverse locations worldwide. He has vast experience in the global sales business with more than 10 years of experience spearheading the emerging market sales division expansion, where he has been managing the sales portfolio of both Wholesale Voice and Data services across Asia and South-Central Asia, including the setting up of regional sales offices. He has also contributed to the expansion of TM's Global service coverage. 
 
Prior to joining TM's International division back in 2004, Nizam had worked in several divisions within TM's Group, including as Product Development and Network Engineer focusing on broadband network strategy and roll out plan. He had also served in TM's subsidiary IT company as their solution consultant, concentrating on IT infrastructure and security platform.  
 
Nizam holds a Bachelor of Engineering majoring in Electrical, Electronics and Systems and a Master of Business Administration majoring in Strategic Management, both from the National University of Malaysia. He attended various business studies programmes, including a Certificate in Disruptive Strategy at Harvard Business School and a Certificate in International Business at the University of Melbourne. 
Read more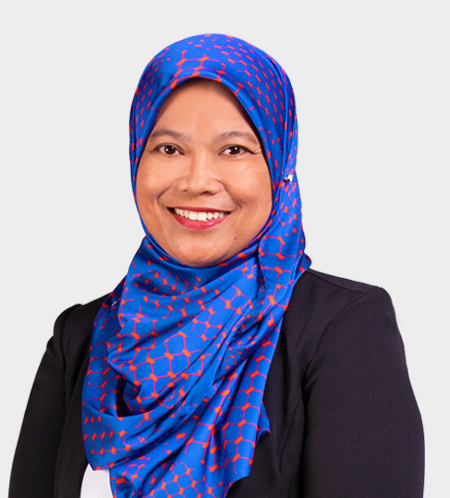 Khairul Liza Ibrahim
Vice President Product & Marketing, TM Global
Khairul Liza has over 25 years of experience in Strategy, Product Development and Network Technology and Development. Currently, she is spearheading the Product and Marketing division reporting to the Executive Vice President of TM Global. Her main focus is to drive TM Global's products and services for both  domestic  and international business, especially in exploring new business opportunities. In addition, she is also responsible for developing strategic marketing plan for TM Global's products and solutions. 
Khairul Liza joined TM in 1992 and was assigned under Network Technical services division. She gained her knowledge and technical expertise when assigned under Network Technology and Development divisions for about 9 years. In January 2007, she joined the Product Development & Management division, TM Global, and was responsible for developing new products and services. She was then assigned to lead and manage Next Generation Network (NGN) and IP Product Development. 
She was one of the pioneers for the development of Malaysia's high-speed broadband (HSBB) network, a Public-Private Partnership with the Malaysian Government where she was entrusted in developing wholesale HSBB services that provide open access to the HSBB network for the eligible Malaysian service providers. With her experience and credibility in handling big project, she was then appointed as the General Manager of Business Strategy & Management, TM Global, in 2011. She assumed the role of Vice President, Product & Marketing, TM Global from February 2020 till present. 
Khairul Liza holds a Bachelor of Engineering majoring in Electrical Engineering from the Malaysia University of Technology. She has also attended various leadership programmes, including Strategic Board Leadership Programme (in collaboration between Multimedia University and Henley Business School) as well as Digital Transformation Journey Programme by IMD Business School. She was recognised as Capacity Media's '20 Women to Watch' in 2020, a power listing that honoured the top 20 Women leaders in the wholesale telecom sector. 
Read more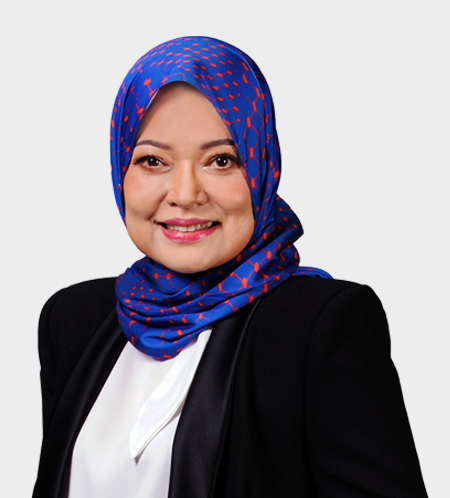 Megawati Norhashim
Vice President Malaysia Carrier Sales, TM Global
Megawati has been acknowledged in the industry to be actively involved in Wholesale and Commercial orchestration with the telecommunication Industry players who are the licensees under the Malaysian Communication and Multimedia Commission throughout over 25 years of her career with Telekom Malaysia. She has spearheaded numerous and successful industry collaborations with Telecommunication Players in Malaysia, which has contributed to sustainable market and revenue growth of Telekom Malaysia's Domestic Wholesale Market.
Prior to her appointment as Vice President of Malaysia Carrier Sales in January 2021, she was assigned to various strategic initiatives and challenging tasks within Telekom Malaysia's group in Sales, Programme Management and Business Strategy functions, this include strategic commercial collaboration with Mobile Network Operators, established partnership agreement with TowerCo, developed Performance Management Framework to drive Malaysia Business Operations and Revenue Improvement and established initial Access Agreement Framework to support Telekom Malaysia's 'Open Access' Network. She also represented Telekom Malaysia in various Telecommunication Industry committees and platforms, including a joint initiative with MDEC in 2013 on My1Hub project and Konsortium Rangkaian Serantau Sdn Bhd to support the Industry Internet coverage and requirement.
Megawati holds a Bachelor of Business Administration (Hons) from the International Islamic University of Malaysia and a Master of Science in Engineering Business Management (with merit) from the University of Warwick, United Kingdom.
Read more