TM Edge is a holistic content and digital ecosystem that offers a range of services designed to bring content closer to end users. Among the services provided under TM Edge are Content Delivery Service (CDS), Last Mile Delivery (LMD), Edge Compute Platform (ECP), and Edge Gaming (E-sport and cloud gaming).
The services facilitate digital players to extend their footprint in certain market segments while also addressing content-related issues such as slow delivery, quality degradation, high cost to serve, and long lead time to market the content to end users.
Live video streaming and online gaming providers are among the digital players that can benefit from TM Edge, as it will reduce the round-trip time and lag between game devices and servers and improve the quality of images and video.
How can we help
We provide superior content delivery with reduced downtime, accelerated web speed, enhanced security with low latency & fast load time, making TM Edge your ideal gateway to ASEAN.

Key factors shaping digital experience include:​
A surge in digital content consumption and web application in ASEAN
Increasing ​omni-digital world
Consumers embracing the digital lifestyle
Growing Work-From-Anywhere culture

Challenges faced by digital players in delivering the content by network operators, video streaming, gaming, and content providers​:
HOW TM EDGE CAN HELP SERVE YOUR BUSINESS BETTER
With consumers developing their insatiable desire for faster media-download times and more online content, TM Edge serves as the perfect gateway for the business to deploy customised edge solutions that satisfy the demands of today and the future.
Distributed edge networks are vital for digital experience. TM is committed to expanding its edge capabilities regionally.
Our edge solutions are developed leveraging our resources, which span the globe and are primarily concentrated in the region.
WITH TM EDGE VS WITHOUT TM EDGE COMPARISON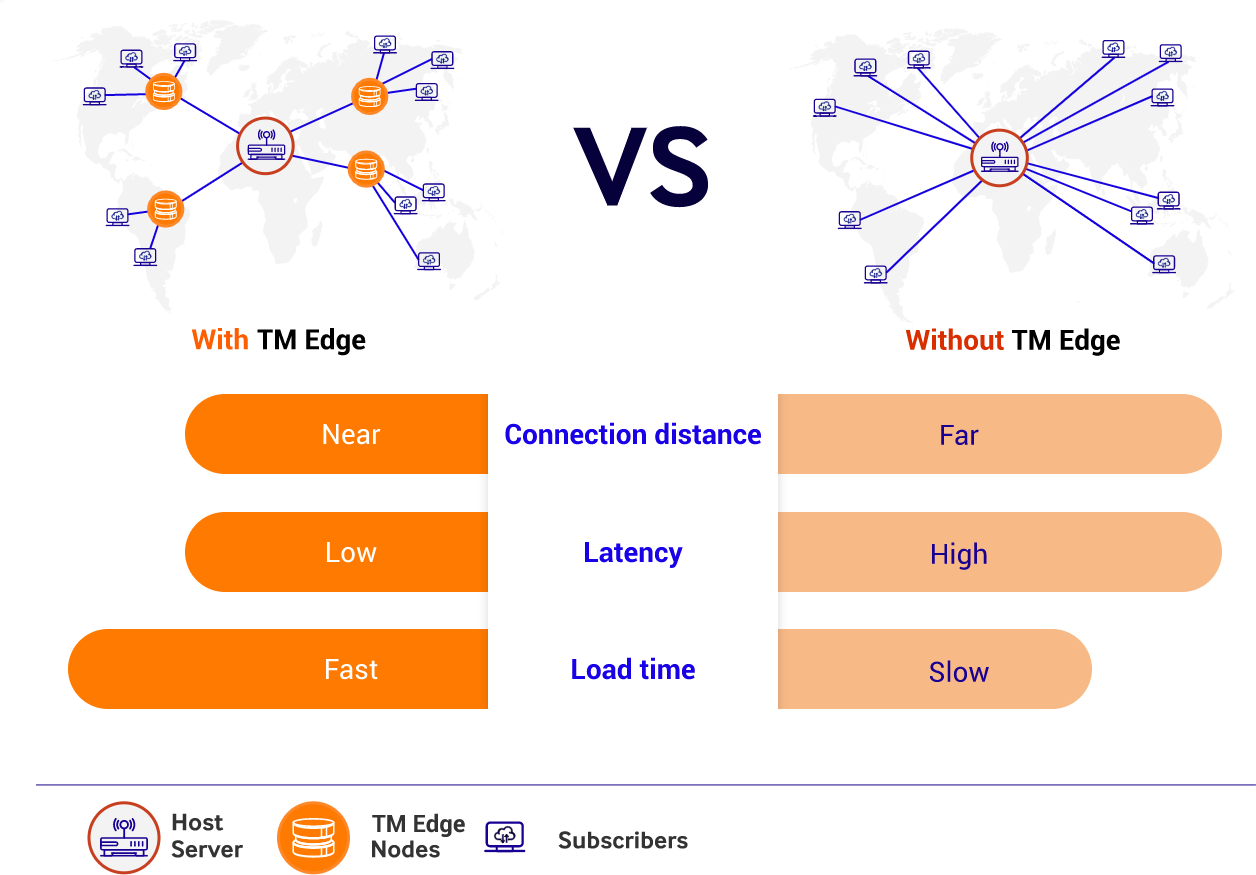 DIGITAL DOWNLOADS
A selection of resourceful downloads for your convenience.