Let TM CDN bring you closer to the market and extend your content delivery across ASEAN through our extensive coverage. We enable acceleration, reduce downtime and latency, enhance security with superior content delivery to provide a high-quality digital experience and more to your customers. Consumers will get to experience the best when you choose to partner with TM CDN.
With CDN vs without CDN comparison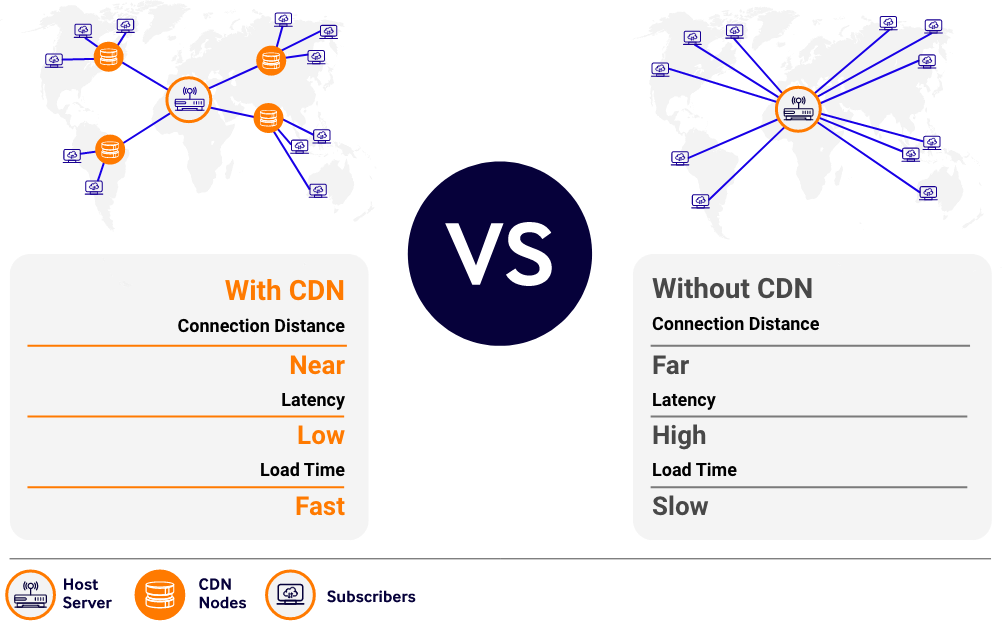 How can we help
We provide superior content delivery with reduced downtime, accelerated web speed, enhanced security and more, making TM CDN your ideal gateway to ASEAN.

Seamless experience through distributed network servers around the globe.
Responsive website regardless of traffic volume.
Large files distribution and downloads.
Fast, secure and reliable downloads across the world.

High definition streaming of file-based video or audio online.
Leveraging TM CDN digital asset management

Fully equipped for live streaming of events over the internet
Scale to cope with large audiences
TM CDN solutions
A holistic content and digital media ecosystem providing a network that offers fast delivery to Internet content.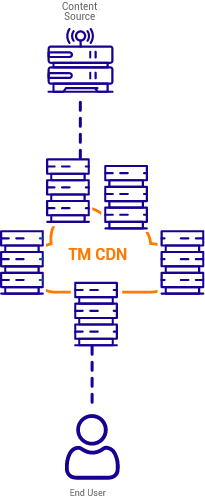 A cloud-based content delivery platform that provides direct connection from the content source to the end user.​
Infra downstream access to the edge of the operator's network.
A platform that computes facilities that is closest to the end user and provide real-time data processing.
An aggregation of on-demand e-sports and cloud gaming services.​
​